Kooduu launches new B2B website for European customers
Over the past several months, we have dedicated a great deal of effort towards creating a cutting-edge and fully integrated platform that caters specifically to our business-to-business customers. Currently, this platform is in its beta phase and is being continually developed and updated on a daily basis. Our primary objective is to ensure that our B2B customers enjoy the best user experience possible.
With the introduction of this Kooduu B2B portal, our European clientele gains access to an array of convenient features. They can effortlessly navigate through their (future) order history, seamlessly place new orders or reorder items, pre-order upcoming products, engage with downloadable product and brand-related content, and stay in the loop regarding news updates on product releases and fairs. Furthermore, the dynamic display system ensures that products often purchased together are intelligently presented within the product detail pages and carts.
More efficient reorder, by leveraging list management and order history capabilities to give you a seamless and fast buying experience with preloaded catalogs, delivery addresses and payment terms and methods.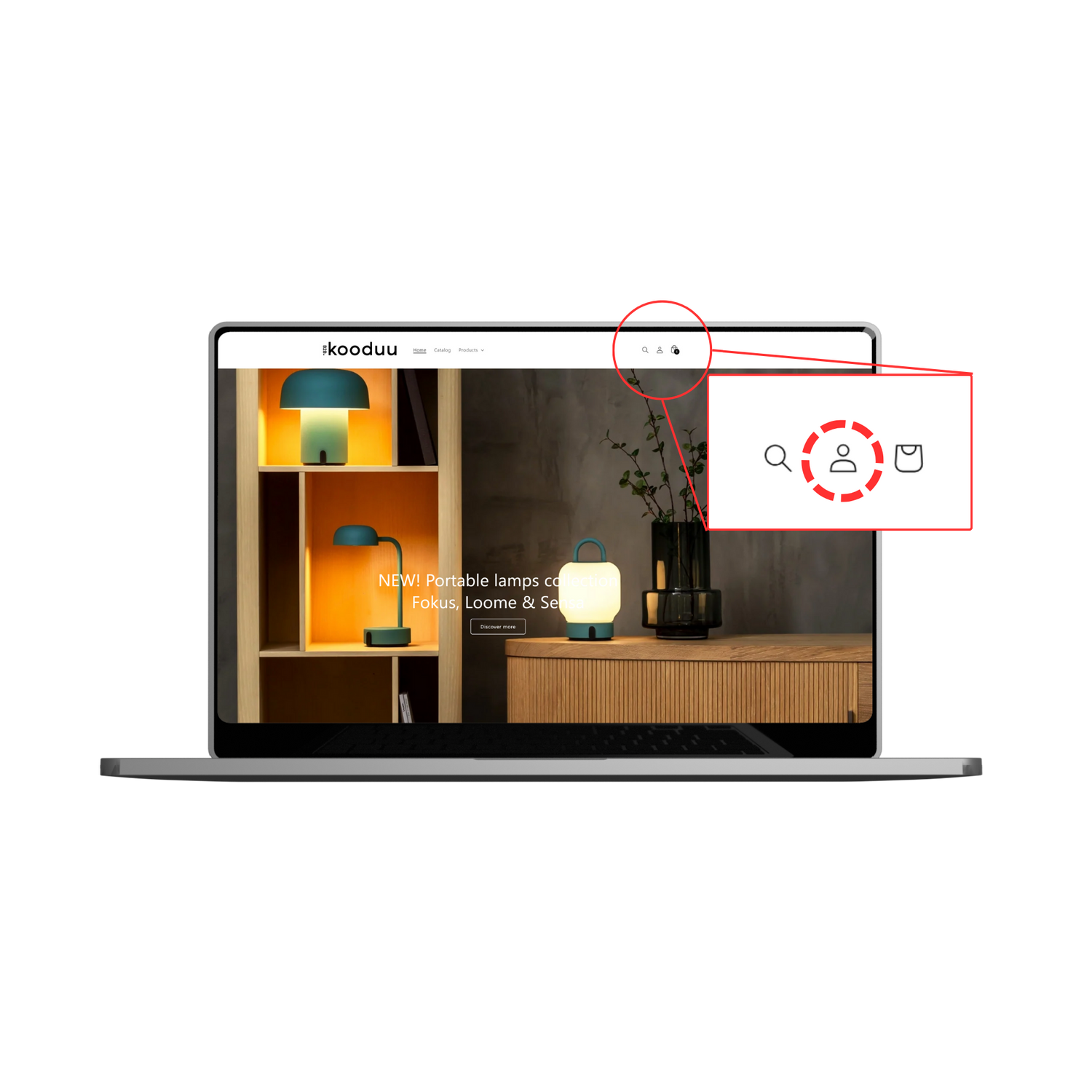 How to login to your Kooduu account?
To fully utilize the Kooduu B2B website, it is necessary to have a Kooduu account. Publicly accessible information is available, but placing orders and viewing prices or stock requires logging in.
Existing customers can access their accounts by clicking the account icon on the top right corner and entering their designated email address.
Please ensure that the provided email address is the same one you use to communicate with your Kooduu Sale Agent and receive emails from Kooduu.
A 6-digit code will now be sent via email, which should be entered in the appropriate field to complete the login process. After successfully logging in for the first time, bookmarking the page can simplify future visits. Please be aware that clearing browser history will prompt re-entry of the email address and a new 6-digit code.
login b2b.kooduu.com
What are the benefits of the B2B platform?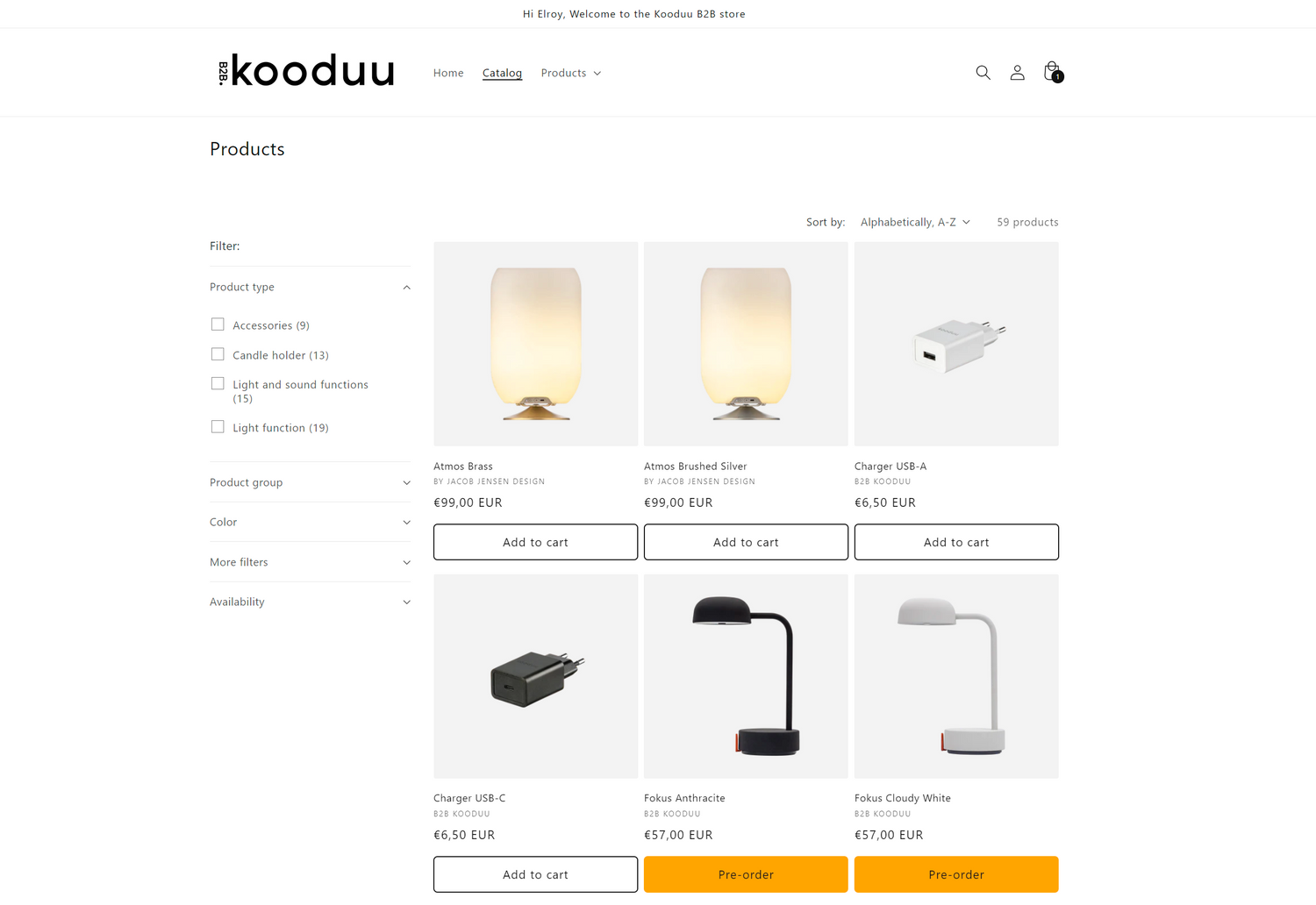 Kooduu Products Catalog
When navigating the B2B website, you will find it easy to locate the products you are searching for. Our user interface is specifically designed for Kooduu resellers who are already familiar with a majority of our products. You can use product type or product groups filters to discover similar items. Additionally, filtering by product color allows you to create orders that match your preferences.
browse B2B catalog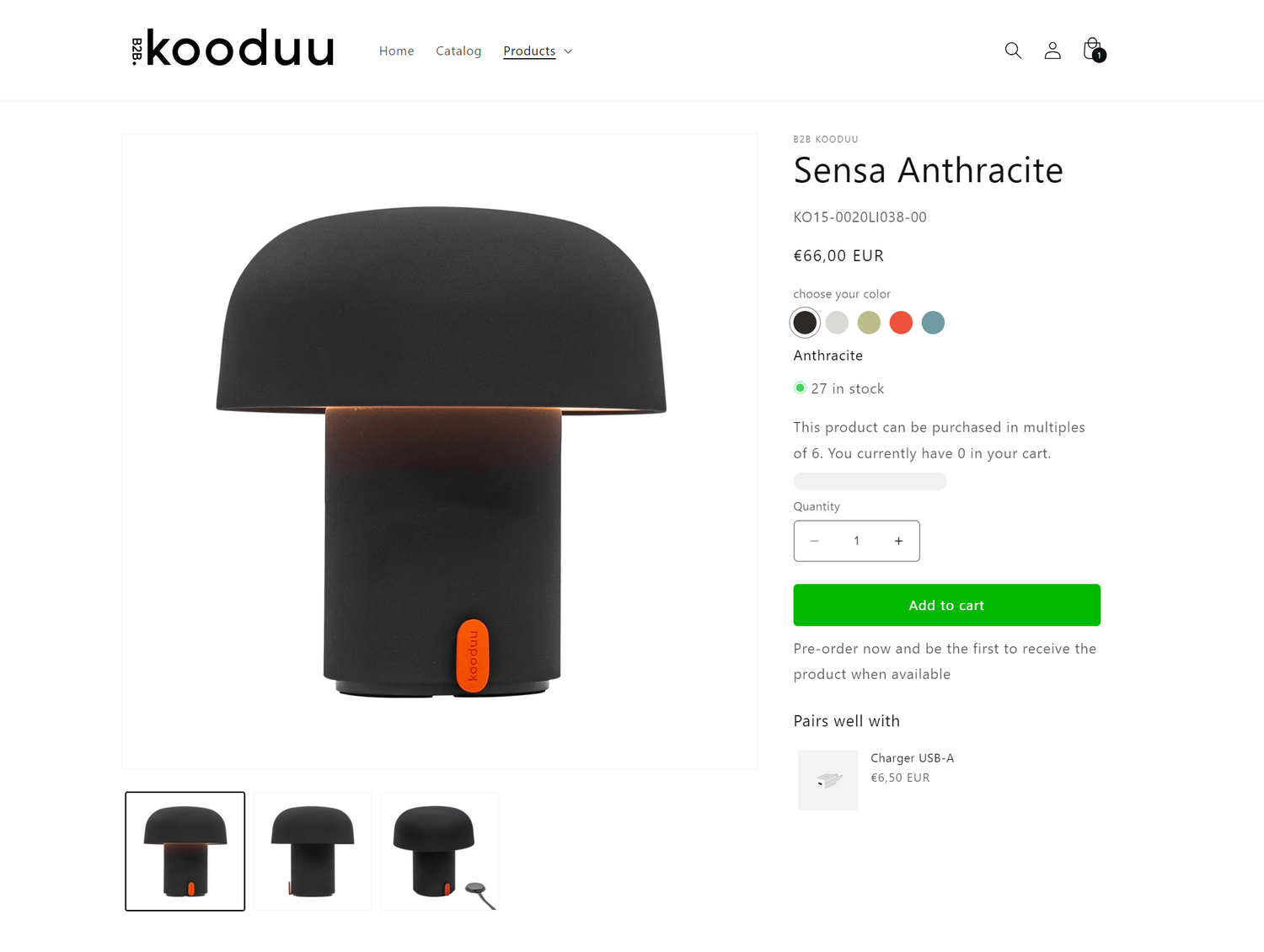 All the product information in one place
Our product pages are thoughtfully designed to offer you a comprehensive overview of all the essential information. Whether it's pricing, stock levels, technical details, or related content for your own website, you'll find it all conveniently available on a single page.
check default product page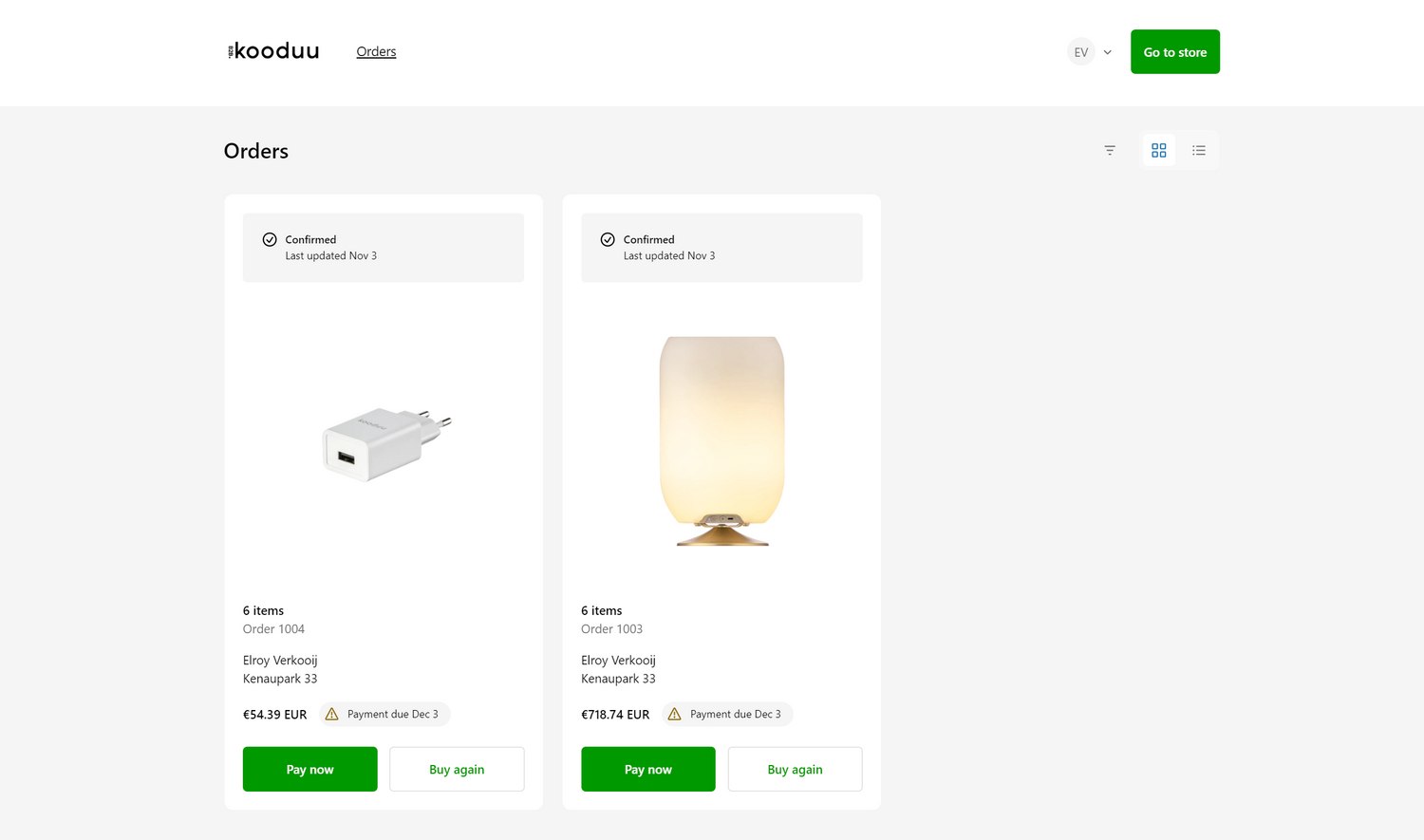 All your (future) orders in one place
In order to login and place orders, it is essential to have an approved Kooduu account. Ensure that you use the email address known to us for a seamless login experience. Additionally, with your personal Kooduu account, you can easily re-order, track the status of your order and access your order history on the B2B website.
start ordering b2b.kooduu.com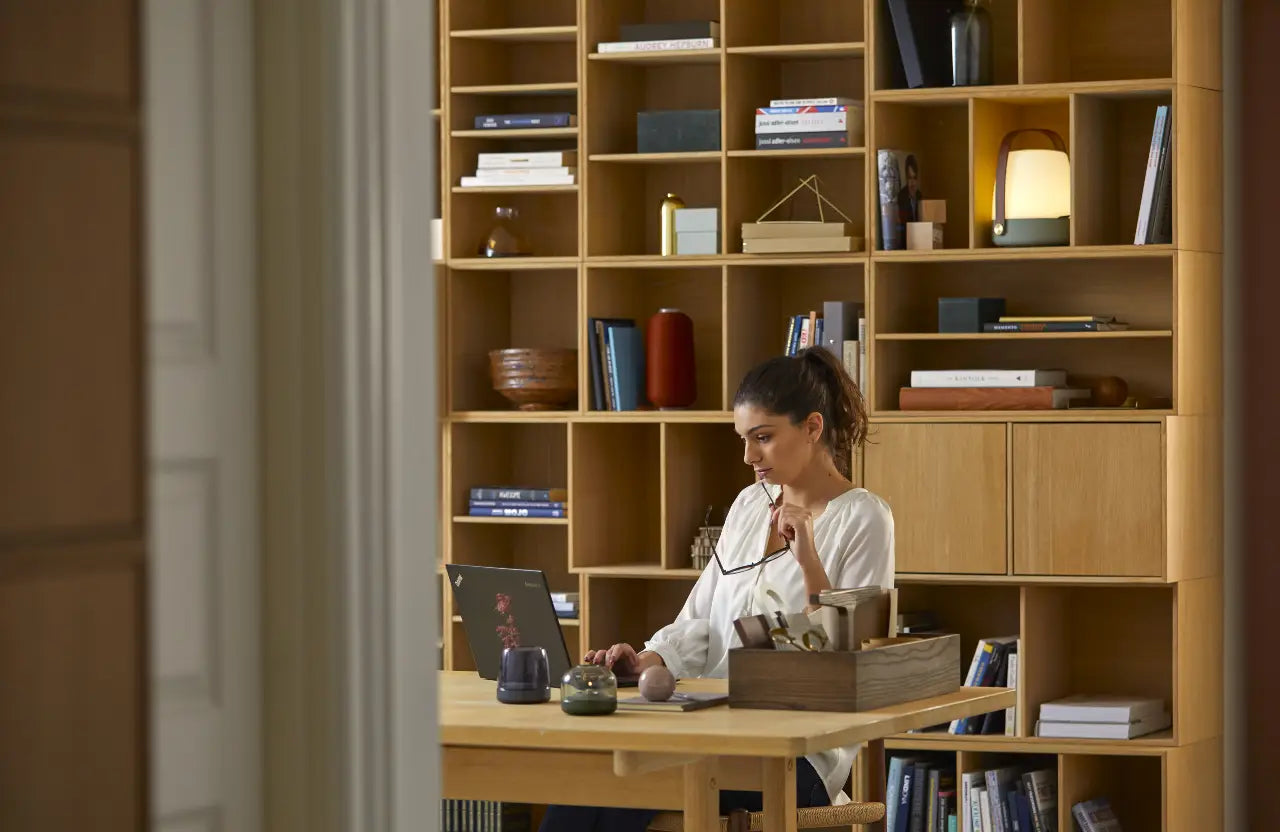 Not a customer yet? Apply for a reseller account and start selling Kooduu
Please fill in the contact form and we will get back to you in 1-2 business days. We will schedule a short (remote) meeting and talk about the products, pricing and opportunities based on your (local) needs.